Program Description
Bastyr University's herbal sciences degree completion program trains professionals who can respond to the growing demand for herbal medicine experts. By studying with master herbalists, students undertake a thorough and scientifically rigorous education. Graduates complete the program in two years and are prepared to enter the herbal products field directly, begin work as botanical medicine experts or pursue further education in related areas. We are more than an "herbal school," and this is more than an "herb program."
This bachelor's degree is the first of its kind to be offered at an accredited university in the United States. The program equips students with both scientific knowledge and a multifaceted, personal understanding of plants, empowering them to bridge the gap between traditional herbalism and modern science.
Study Herbs in an Academic Environment
The program curriculum, facilitated through our School of Naturopathic Medicine and Department of Botanical Medicine, includes such study areas as:
Botanical identification of medicinal herbs.
Disease prevention and health maintenance using medicinal herbs.
Learning to cultivate herbs.
Cultural, historical, sociopolitical and economic perspectives on botanical medicine.
Herbal manufacturing and quality assurance.
In the past, herbalists were either self-taught or trained through certificate programs or apprenticeships. This program brings much-needed academic credentials to the field while also offering a traditional, holistic study of herbs.
The curriculum provides students with a deep foundation in current research methods, preparing them for direct employment as an herbalist in the herbal products field.
Herbal Program Features
Bastyr University's 51-acre campus — set next to the 316-acre Saint Edward State Park — is the perfect outdoor classroom for studying plants throughout the seasons. The park features miles of wooded hiking, running and biking trails and offers many opportunities for nature study.
Expert faculty coupled with a strong academic advising program.
Hands-on curriculum equips students with real-world skills in evaluating and maintaining quality control of herbs, thus preparing graduates for direct employment in the herbal products field.
A 44-hour practicum helps students transition confidently to the workforce, providing a valuable interface with herbal manufacturers, growers, wildcrafting experts, practitioners, and researchers.
Bastyr Medicinal Herb Garden features more than 350 species of Western and Chinese herbs. The garden allows students to learn to grow herbs year-round, harvest herbs for classroom study or for making herbal products, and fulfill relevant work-study hours.
An on-campus herb lab allows students to hone their skills in herbal medicine making.
Innovative classes such as Northwest Herbs and Herbs and Food.
Summer outdoor elective and study abroad options include Cascade Herb Experience, Island Herb Experience, two-week herbal medicine in Italy immersion experience, and an herbal medicine trip throughout Oregon, among others.
Careers
Herbal industry representative, consultant, formulator, manufacturer or manager.
Quality assurance specialist.
Teacher/instructor at an herbal school.
Production and processing specialist.
Researcher.
Herb cultivator or wildcrafter.
Work in the health/wellness/supplements/cosmetics industry.
Preparation for graduate studies in natural medicine, ethnobotany, acupuncture and Oriental medicine, phytotherapy, botany, horticulture, pharmacognosy, pharmacology, medicine, nursing or nutrition.
Last updated Dec 2017
About the School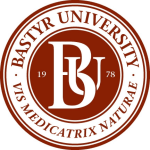 Since its inception in 1978, Bastyr University has been a pioneer in science-based natural medicine. Founders Les Griffith, ND; William A. Mitchell, Jr., ND; and Joseph E. Pizzorno, Jr., ND; along wit ... Read More
Since its inception in 1978, Bastyr University has been a pioneer in science-based natural medicine. Founders Les Griffith, ND; William A. Mitchell, Jr., ND; and Joseph E. Pizzorno, Jr., ND; along with Sheila Quinn, named the school after their beloved teacher and noted Seattle naturopathic physician Dr. John Bastyr.
Read less