Program Description
THE Nursing is a science that is specifically in caring for the human being, individual, family and community in a comprehensive and holistic manner, developing promotional activities, protection, prevention, rehabilitation and health recovery. Knowledge of Nursing consists of philosophical approach, to see the human being in its existential context, technology and science seeking formal logic as responsible for the correction rules and ethics as a fundamental principle to guide their actions.
The hospital pole of the city of Recife is the second largest in the country consists of 417 hospitals and clinics, and is deserving given prominence by the increasing availability of health services. In order to meet the market demand, there is a need for training new nurses.
Job market
The labor market for nurses is wide and varied. Nurses were professionals more seconds demanded by the labor market in the last three years in Brazil.
There is a very wide area and places where you can exercise your profession, for example: • General Nursing • Geriatric Nursing • Medical-Surgical Nursing • Obstetric Nursing • Pediatric Nursing • Psychiatric nursing • rescue Nursing • Occupational health nursing • Nursing public health
Occupation area
The nurse, indispensable professional in promoting the individual's health, can work in hospitals, in all sectors, from ICU to psychiatry through physical examinations and interviews and makes the nursing diagnosis to establish the procedures to be followed. Work in multi-professional team (with doctors, nutritionists, psychologists, and others), being responsible since hygiene and food to the administration of medicines and prescribing dressings.
Nursing is not limited to work in hospitals and clinics. An important area is that of public health, in which the professional works in health promotion and disease prevention, carrying out educational work in the community.
In addition, work power as an entrepreneur, developing management activities and consulting to various companies related to health, education and environment, for example: Technical Manager of Health Services Waste Management Plan and Infection Control, as well as in creating Nursing Offices.
Goals
General
Train nurses citizens with technical and scientific expertise, political, social, educational, administrative, investigative and ethics for professional practice of nursing in the context of the Unified Health System, ensuring comprehensive care and quality and humanization of nursing care provided to population.
specific
• Provide the essential elements contained in the curriculum through theoretical activities, practices, complementary, completion of course work preparation and supervised internship, integrated and creative way, considering the social realities, cultural, health and national epidemiological, state and municipal; • Develop general and specific competencies and skills necessary for professional practice of nurses articulated to the socio-political and cultural contexts national, state and municipal; • Develop curricular activities in the pursuit of interdisciplinarity, with the base construction of the desired profile the integration of education, scientific research and extension; • Exercising the systematization of nursing care, through case studies, including promotion, prevention, recovery and rehabilitation of the client, family and community, based on the reference point of this course; • Exercise scientific research in nursing and health education as key activities in the whole of nursing care; • Promoting the integration of teachers and students in health actions promoted by the health system in the city of Recife. These objectives of the nursing course reaffirm institutional commitments to the quality of teaching, research, extension and management, as well as with the graduate profile.
Last updated Nov 2016
About the School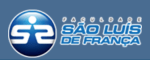 Developing the society through quality services related to education and culture.
Developing the society through quality services related to education and culture.
Read less