Program Description
Attend physical therapy is to keep moving health, promoting daily exercise for the body to function well and the mind is not tired. The overall knowledge of human beings, their structures and functions is the starting point to transform lives through rehabilitation.
The Physical Therapy Course of Facipe is centered Care model to the current Health, where social demands identify the need for greater supply of physical therapists, thus contributing to the promotion, protection, maintenance and restoration of health.
Job market
Concern about the health and well-being are constant, so there is a growing demand for professional physical therapy. The relentless pursuit of quality of life through the prevention or treatment of diseases and injuries, has prompted professionals able to work in several areas.
Studies by the World Health Organization - WHO point out that a country of 160 million inhabitants should count on 160 000 physiotherapists. However, Brazil only has 40,000 professionals across the country, which confirms the rapid and guaranteed insertion possibilities.
Methods such as RPG, Pilates, Manual Therapy, crochetagem enable various treatment options beyond traditional physical therapy. The search for a perfect body and the daily emergence of new technologies has enabled new fronts in physiotherapy dermato functional. Both the public and private sector proffer workspaces for physiotherapists, with starting salaries higher than the R $ 1,500.00 for 30 hours. Throughout the career average salary exceeds R $ 10,000.00. Study in Facipe is to be ahead of your time and aim for a future of many achievements.
Occupation area
The physiotherapist works in prevention, cure and rehabilitation of the functional physical capacity of the patient. A professional who makes up multidisciplinary teams and work in hospitals, rehabilitation centers, sports clubs, industries, schools and research centers.
Vocational training in Facipe enables the performance in several areas, from orthopedics and traumatology, seeking to speed up the recovery of movement and reduction of pain until the aesthetics, wellness offering and quality of life through facial and body treatments. Treat boarding critically ill patients in ICUs; prevent and rehabilitate injuries in athletes or work-related; care for patients in pre- and postoperative are other possibilities.
The profession is supervised by the Federal Council of Physical Therapy - COFFITO - as well as by the regional councils. You can also follow the academic career, ever thought about being a researcher or teacher? The area is vast and the choice is yours!
General objective
Train professionals generalists, humanists, reflective critical, with autonomy and insight to work with quality, efficiency, enabling the promotion, prevention, recovery and rehabilitation of health in the environment in which he lives, ensuring the quality and humanization of care provided to individuals, families and poor communities with ethical principles and values.
Specific objectives
Develop skills and abilities for evaluations and physical therapy evaluations, interpreting preliminary clinical and laboratory tests, prepare functional kinetic diagnosis, tracing goals, choose and decide on appropriate conduct with technical and scientific knowledge;
Encourage research work and scientific research that contribute to the advancement and improvement of the evolutionary understanding of the patient as a whole;
Take actions to develop the multidisciplinary team work, understanding and interaction with other areas of health, and to develop the student's ethical commitment, accountability, management, speech and communication correctly, effective and accountable;
Develop creativity to use techniques and maneuvers, especially in places or entities that do not have own resources;
Research, develop and use new technologies to apply in different areas of physiotherapy;
Use values ​​and attitudes based on ethical principles relevant to professional practice;
Encourage the development of skills and abilities in planning and management of specific sectors of Physiotherapy, whether private, public or private.
Last updated Mar 2020
About the School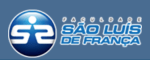 Developing the society through quality services related to education and culture.
Developing the society through quality services related to education and culture.
Read less