Bachelor of Nursing Science
Program Description
Do you have a passion for saving lives? Our Bachelors of Nursing Science program shall empower you to make the right decisions for improving the health of your patients. The program shall help you acquire all the skills needed to guide, support, treat and rehabilitate the patients you serve. Being one of the longest-running programs at St Theresa International College, you will have the opportunity to learn from our well-experienced and well-renowned faculty in a truly inspiring environment.
What will I learn?
The program is designed to prepare nurses for a variety of healthcare settings – from hospitals and clinics to private practices and community agencies. It shall help you acquire the knowledge and skills needed to make significant contributions to the profession of nursing in order to achieve the optimal health of the population.
The curriculum includes a biological and philosophical foundation with emphasis on health care development and community engagement. Courses are delivered by our nationally-recognized faculty and take advantage of our outstanding laboratories and hospital simulation facilities. Throughout the program, you will be immersed in practical training designed to physically, mentally, emotionally, socially and spiritually mold you into a highly qualified nursing professional. Your practicum courses shall be hosted at numerous hospitals where you will acquire essential on-the-job experiences.
Numerous classroom activities are arranged for you to develop team working skills that are needed for effective and efficient treatment of patients. For the first year of the program, you shall be immersed in intensive English language training which shall be crucial for effective communication and collaboration with multinational patients, health professionals, and policymakers. Within the final year of the program, you will be required to complete a 6-week internship at hospital wards or departments of your choosing. Here you will learn to work with patients of all ages and cultural backgrounds throughout their road to recovery.
The Possibilities Are Endless
After graduating from the program, you will have acquired all the necessary knowledge and experiences needed to pass the official Nurse Licensing Examination. Over 70% of our graduates of 2014 have successfully passed their licensing exam in their first attempt, with 100% of them securing job positions at premier institutions. We take pride in the fact that students of the Faculty of Nursing Science are in such demands that many well-known hospitals throughout Thailand would offer working contracts/scholarships to selected 3rd and 4th-year undergraduates.
Careers
Nurse for public or private hospitals
Occupational Health Nurse Nurses for special agencies such as the Centers for Disease Control and Prevention
Nurse for health care services such as clinics, beauty spa, and infant welfare centers
Nursing academic for educational institutes
Accreditation
Our Bachelors of Nursing Science program is approved and accredited by Thailand's Nursing and Midwifery Council and The Office of The Higher Education Commission. We continuously collaborate with Thailand's Nursing and Midwifery Council to enhance the quality of the program, and to ensure that our nursing graduates are able to lead the delivery of high-quality healthcare to the global community. We have partnered with numerous hospitals and medical centers to connect our talented nursing students to internships in Thailand's dynamic medical sector. It's our honor and privilege to work with these remarkable organizations in offering this essential opportunity for real-world practice to our students.
Before You Apply
Applicants must have successfully completed high school (M.6) or equivalent – majoring in Science and Mathematics.
Applicants should have satisfactory proficiency in the English language.
Applicants must be of good moral character and psychological capacity, and no contagious diseases.
Must be no less than 155 cm. tall and weigh over 40 kg.
Applicants should forward to us the below-listed documents:
Completed application form and fees.
Certified true copy official transcript of records.
Certified true copy of National ID card or passport.
Two (2) recently taken 2×2 inch photographs.
Certified true copy of name change certificate (if any).
Last updated Nov 2017
About the School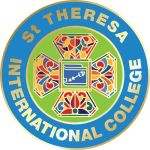 St. Theresa International College was established in 2001 as an international college of higher education, accredited by the Commission of Higher Education, Ministry of Education, Thailand. The Colleg ... Read More
St. Theresa International College was established in 2001 as an international college of higher education, accredited by the Commission of Higher Education, Ministry of Education, Thailand. The College has a long-term objective and commitment to continually develop the quality of its degree programs through international collaborations while producing valuable graduates for multi-national professions.
Read less