close
Filters
See Results
Education in the United States is mainly provided by the public sector, with control and funding coming from three levels: state, local, and federal, in that order. The common requirements to study at a higher education level in United States will include your admissions essay (also known as the statement of purpose or personal statement), transcript of records, recommendation/reference letters, l… Read more
Education in the United States is mainly provided by the public sector, with control and funding coming from three levels: state, local, and federal, in that order. The common requirements to study at a higher education level in United States will include your admissions essay (also known as the statement of purpose or personal statement), transcript of records, recommendation/reference letters, language tests
Best Bachelor in Allied Health in Fayette in USA
Read Less
1

Results in Allied Health, Fayette
format_list_bulleted Filters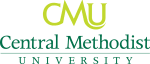 Are you ready to develop a knowledge base that prepares you to be a part of a treatment team in the healthcare field? Do you have an interest in Nursing, Athletic Training, ph ... +
Are you ready to develop a knowledge base that prepares you to be a part of a treatment team in the healthcare field? Do you have an interest in Nursing, Athletic Training, physical therapy, occupational therapy, or other health-related career paths? CMU's Health Sciences division provides our students with the skills employers are looking for in the healthcare industry and the education needed for continual success.
-
TIP! If you represent a school and want to add your programs to our listings, contact us here
Earn a scholarship worth up to USD 10,000
Discover the options our scholarship can give you.