Program Description
This course will prepare you for a research degree or career in biomedical science.
Our graduates have a strong track record of going on to funded PhD studentships. The MRes can also serve as a standalone Master's course with a strong emphasis on biomedical research.
Highlights
Excellent Image Resource and Biomedical Research facilities to gain strong research knowledge and skills
Shared campus with one of the largest teaching hospitals in the UK
Expertise in clinical, epidemiological and laboratory research within the University and St George's Hospital
Tuition Fees*
2016 entry UK and EU: £10,500
2016 entry Non-EU (international): £22,000
*Fees are reviewed annually
Entry Criteria
You will need to meet both the entry and personal statement criteria to be considered for this course. All qualifications must have been awarded within the last five years (including year of application).
Undergraduate degree or equivalent*
You should normally have, or be expected to achieve, a minimum second class degree (2:2) in a biomedical science or a science related subject (or an equivalent overseas qualification).
*Must be completed, awarded and certified by 1 August 2015.
International qualifications
We accept equivalent qualifications gained in other countries. If you would like an admissions officer to review your qualification, please send a copy of it to pgadmiss@sgul.ac.uk. If your qualification is not in English, please arrange for it to be translated by a certified translator before sending it to us.
Indication of international degree equivalence
| | | |
| --- | --- | --- |
| Name of country | Title of qualification | Result |
| United States | Bachelor's degree in a relevant subject area | GPA - 3.2 |
| Canada | Bachelor's honours degree in a relevant subject area | GPA - 3.0 70% Grade B |
| China | Bachelor's degree in a relevant subject area | B 80% |
| Ghana | Bachelor's degree from a UK NARIC listed institution in a relevant subject area | 2:2 50% |
| India | Bachelor's honours/special degree in a professional and/or relevant subject area (four years in duration) | 60% |
| Pakistan | Bachelor's/Master's degree in a relevant subject area (four years in duration) | 60% |
| Nigeria | Bachelor's honours degree in a relevant subject area | GPA 3.0 2:2 50% Grade C |
*Guide only, subject to change. If your country is not shown, please email our postgraduate admissions officer at pgadmiss@sgul.ac.uk. English language If your native language is not English, you will need to provide evidence of your English language proficiency. English language tests are valid for only two years, as English language ability changes from year to year. If you've completed a test which is now considered out of date, you may be required to complete another, though applicants are only permitted a maximum of two test attempts within a one year period. IELTS : Overall 7.0 with 6.5 in Listening, 6.5 in Reading, 7.0 in Writing and 6.5 in Speaking. Pearson Test : Pearson (PTE Academic) Test overall 67 with 67 in Listening, 67 in Reading, 67 in Writing, 67 in Speaking. Cambridge English Advanced (Certificate in Advanced English) : Cambridge English Advanced overall 185 with no less than 176 in each section. Cambridge English: Proficiency (also known as Certificate of Proficiency in English) : Cambridge English: Proficiency overall 185 with no less than 176 in each section Other essential criteria Personal statement You will be asked to outline your reasons for applying for the course in a brief personal statement on the application form. Reference You must also provide two satisfactory references to support your application, both dated within the last year (from date of application). One of these must be a recent academic reference and the other should be either a second academic reference or a professional/employer reference. Your referees should know you well enough, in an official capacity, to write about you and your suitability for higher education. We do not accept references from family, friends, partners, ex-partners or from yourself. References must be submitted using the Reference Request Form within two weeks of making an application to enrol on this course. References should cover your suitability for the course and your ability to engage in academic processes according to the guidance and questions included on the form. Careers The course is designed for students who wish to pursue a career in biomedical research, whether it be in academia, industry or government. Graduates of this course can use it to prepare for a research degree or career in biomedical science. Alternatively, you may find it effective for accelerating your development within your current career. Once graduated from this course you can apply to complete the MBBS (Graduate Entry) degree or alternatively use this as a route into a PhD. Studying Teaching is delivered through a variety of methods such as large group lectures shared with other postgraduate students, course-specific seminars and small group sessions. You will also participate in self-directed study and wider reading, as well as individual and group practical sessions. Teaching and learning methods During the first term you will meet potential supervisors to familiarise yourself with research activity within each pathway and to identify an appropriate project on which to work. Broadly speaking, a topic is acceptable if the investigation uses appropriate scientific methods and falls within the fields of biomedical sciences, healthcare, or health services. Self-directed study The self-directed component includes the in-depth study of an area of interest, developing research and presentation skills and gaining insight into possible careers. Teaching for taught models is concentrated in the autumn term, throughout this time lectures are held on most days of the week along with lab sessions. Your research project is then completed from January through to September. Dissertation projects will involve the assembly, analysis and interpretation of data. Project titles and areas for research will be identified by module leaders and will relate to the pathway selected by the student. Standalone modules are not available throughout this MRes. Assessment methods Assessments are designed to help students with preparation for their dissertation. The assessments will help you critically review published work, use appropriate experimental design and analysis of experimental data. It also enables you to develop scientific writing and presentation skills. All modules are assessed through written assignments or an oral presentation, with the exception of the statistics module which is assessed via examination. The two optional modules require the submission of a 2,000-3,000 word report. Following the research project, you will be asked to present a poster on your research. Modules This course consists of five taught modules (75 credits): four core modules and one of two further option modules. All five will prepare you for the research project (105 credits). Core modules are completed by all postgraduates studying a Master's of Research (MRes), and include:
Research methods : 15 credits
Critical appraisal : 15 credits
Statistics : 15 credits
Research project planning and management : 15 credits
There are two further specialist option modules and you will choose one most suitable for your research area. The specialist option modules provide the theoretical basis for the broad area in which you will conduct your laboratory or clinical research project. Your project will be supervised by a specialist researcher from one of our Research Institutes. Option module 1 Infection and Immunity : 15 credits Option module 2 Molecular Mechanisms of Development and Cancer : 15 credits Option module 1 Infection and Immunity (15 credits) This optional module will give you the opportunity to study the broad area of infection, with a particular focus on HIV, malaria and tuberculosis; immunity with emphasis on the cellular and molecular responses to infection, including innate and adoptive immune responses and those responses that are deleterious. The module will also provide you with insight into therapeutic approaches to infection and how new sequencing technologies and 'omics methodologies are providing novel insights into the human microbiota, susceptibility to infection, tracking of infectious disease and mechanisms underlying resistance to antibiotics. Option module 2 Molecular Mechanisms of Development and Cancer (15 credits) If you choose to study this optional module you will have the opportunity to develop your theoretical knowledge of the molecular mechanisms that regulate cellular development and differentiation and contribute to the development and progression of cancer. The module will cover common signalling pathways in development and cancer. It will include signalling pathways regulating puberty and fertility, pregnancy and foetal development and the role of the cilium in vertebrate development and disease. It will also provide you with insight into how genome instability, changes in metabolism and angiogenesis, cell invasion and metastases and cell senescence affect the development of cancer. This module also benefits from the inclusion of the role of the immune system in cancer and how the latest sequencing technologies and 'omics methodologies are contributing novel insights to this field of research. Cardiovascular sciences Cardiovascular sciences is a multidisciplinary group at the University which amalgamates clinical, surgical and basic science research expertise. We aim to understand mechanisms of cardiovascular disease and to identify rationale treatments and preventative measures. Particular areas of strength are: atherosclerosis and cardiovascular prevention, arrhythmia, sudden cardiac death and cardiomyopathy and abdominal aortic aneurysms. Example prospective projects:
Role of progenitor cells in abdominal aortic aneurysm aetiology
Investigating the genetics associated with stroke
Role of PPAR-gamma agonists on the pathophysiology of Abdominal Aortic Aneurysm
Understanding the effect of TLR4 agonists on signal transduction in endothelial cells
Molecular mechanisms controlling angiogenesis
Role of innate and acquired immunity in unstable atherosclerotic plaque
The role of Kv7 channels in hypertension
Papers from past students include:
Reduced KCNQ4-encoded voltage-dependent potassium channel activity underlies impaired β-adrenoceptor-mediated relaxation of renal arteries in hypertension
Potent vasorelaxant activity of the TMEM16A inhibitor T16A(inh) -A01
Resident phenotypically modulated vascular smooth muscle cells in healthy human arteries
Elevation of plasma high-density lipoproteins inhibits development of experimental abdominal aortic aneurysm
Genetics
Human genetics at St George's has been at the forefront of gene discovery in the clinic and in genetic isolates. Our research staff have identified over 20 genes including genes for hereditary spastic paraplegia, epilepsy, lymphoedema, and malformation syndromes such as Robinow syndrome and Noonan syndrome. Our key themes are: cardiac genetics; lymphoedema; neurogenetics; and disease gene discovery in genetic isolates. Example prospective projects:
Human embryonic stem cell-derived cardiomyocytes as a model to investigate underlying genetic mechanism of drug-induced arrythmias
Functional analysis of gene candidates for cardiovascular phenotypes
Identifying the candidate gene responsible for genetic cases of Worster Drought syndrome
Genetic investigation of yellow nail syndrome
Papers from past students include:
Defective presynaptic choline transport underlies hereditary motor neuropathy
Striking phenotypic variability in familial TRPV4-axonal neuropathy spectrum disorder
Infection and immunity Infection and immunity at St George's aims to discover new knowledge and treatments for some of the world's most devastating infectious diseases and pathogens including HIV, tuberculosis, malaria, Staphylococcus aureus and Clostridium difficile. We focus on the following themes in particular: Microbe (Medical Microbiology Collaborating Unit and Applied Genomics - microbial and host); Immunity (Vaccinology and Immune responses in Infection); and, Human (Translational international infectious diseases and Clinical infection). Our major strength lies in integration genomics and translational research. We work collaboratively with colleagues from within St George's University Hospitals NHS Foundation Trust, on a number of infection and immunological research interests. This clinical-research synergy underpins our strength in addressing infectious diseases at the molecular level through to phase III clinical trials. Example prospective projects:
Functional characterisation of a malarial parasite iron transport protein
Glucose and respiratory infection
Evaluation of antimicrobial peptides in vitro
Lung-targeted vaccination for tuberculosis
Evasion of innate immunity by paramyxoviruses
Papers from past students include:
Immune-complex mimics as a molecular platform for adjuvant-free vaccine delivery
Generation of self-renewing immature dendritic cells from mouse spleen that can take up mycobacteria and present antigens to T cells
AMP-activated protein kinase (AMPK)-dependent and -independent pathways regulate hypoxic inhibition of transepithelial Na+ transport across human airway epithelial cells
Molecular mechanisms of cancer Cancers occur when the cellular pathways controlling cell proliferation and growth break down. The exact cell activity that is compromised varies between cancers, and cancer causing defects have been identified in many basic cellular processes such as DNA replication, DNA repair, cell division, growth factor metabolism, apoptosis, senescence and surface contact responses. Laboratories at St George's are currently pursuing research in a wide variety of processes which are compromised in cancer, and the projects on offer will reflect this diversity. Projects will be mainly aimed at basic mechanisms, although there will be an opportunity for some projects to be more closely related to clinical applications. This project area is aimed at those interested in understanding how basic cell pathways can be subverted during cancer development. Example prospective projects:
Validation of diagnostic markers for malignant brain tumours
The role of the human TTC4 protein in apoptosis and cancer
Mechanisms of Prostate Cancer Metastasis: An investigation into the mechanisms regulating the metastasis of epithelial ovarian cancer
Characterisation of novel antiapoptotic proteins
Papers from past students include:
Drosophila RecQ4 is directly involved in both DNA replication and response to UV damage in S2 cells
Histone deacetylase 2 is upregulated in normal and keloid scars
Neuroscience Neuroscience at St George's includes basic research and more clinically relevant projects. Basic research projects have included examining the calcium related intracellular processes related to memory, the effect of legal highs on neurotransmitter levels, in vitro models of stroke and cell culture models of Alzheimer's disease. More clinically related projects have included using MRI to study brain tumour size and examining human brain tissue using histopathological methods. We also hope to include clinical projects with psychiatrists and neurologists. Example prospective projects:
Properties of dopamine neurons measured using whole-cell patch-clamp
Tissue imaging of transgenic mice models of Alzheimer's disease
Neurochemistry of stroke in rodents
Identification and neurochemistry of legal highs
Papers from past students include:
Harmine augments electrically evoked dopamine efflux in the nucleus accumbens shell
The cell survival kinase SGK1 and its targets FOXO3a and NDRG1 in aged human brain.
Detection and in vitro assessment of the legal high 3,4-CTMP a methylphenidate analogue. (Oral Communication at the 2nd International Conference on New Psychoactive Substances, Swansea 2013)
Developments in harmine pharmacology – implications for ayahuasca use and drug-dependence treatment
Reproduction and developmental biology Our focus is on ovarian function, and maternal and fetal events in early pregnancy, as well as subsequent embryonic development with a particular emphasis on the cardiovascular aspects of these events. Building on already successful clinical collaborations and advancing translational research is a priority. Research projects will have an emphasis on reproductive endocrinology and cellular signalling in reproduction and development. Examples include: cellular aspects of ovarian function (including anovulatory infertility and wound healing), steroid hormone synthesis and metabolism, germ cell maturation and fertilisation, integration, parturition, pre-term labour, development of germ cells and gonads, developmental genetic disorders that affect reproduction and control of embryo development. Example prospective projects:
Reproductive endocrinology - polycystic ovary syndrome
Impact of pre-natal androgens on glucocorticoid metabolism in an animal model of polycystic ovary syndrome
Regulation of the maternal-fetal interface in early pregnancy
Ovulation, wound repair & ovarian cancer
Papers from past students include:
Project 1 Anti-Müllerian hormone reduces follicle sensitivity to follicle-stimulating hormone in human granulosa cells
Impaired decidual natural killer cell regulation of vascular remodelling in early human pregnancies with high uterine artery resistance
Application To apply for one of our postgraduate taught courses, please download the application form for the course you are interested in and return the form along with supporting documentation to us. Applied Exercise for Health PgCert/PgDip/MSc
Application form (MSWord)
Supporting documentation
Interview/online interview (during spring and summer)
UK/EU application deadline: 14 December 2015 (January intake), 27 August 2016 (September intake)
International application deadline: 29 June 2016
Biomedical Science MRes
Application form (MSWord)
Supporting documentation
Panel interview (from March)
UK/EU application deadline: 27 August 2016
International application deadline: 29 June 2016
Master of Research in Clinical Research MRes(Clin)
Application form (MSWord)
Application form guide (MSWord)
Supporting documentation
Panel interview: 1 June 2016
UK/EU application deadline: 9 May 2016 at 5pm
Genomic Medicine PgCert/PgDip/MSc
Application form (MSWord)
Supporting documentation
Application deadlines:
1 February 2016 (March intake, PT only)
Healthcare Practice PgCert/PgDip/MSc
Application form (MSWord)
Supporting documentation
Interview/online interview (during spring and summer)
UK/EU application deadline: 4 March 2016 (April intake), 27 August 2016 (September Intake)
International application deadline: 29 June 2016
Physician Associate Studies MSc (subject to validation)
Application form (MSWord)
Supporting documentation
Application deadline: 29 April 2016
Selection events:
Dates for further selection events will be published in due course.
Physiotherapy MSc (pre-registration)
Apply through UCAS (not UKPASS) using code B161
Interview/online interview (TBC for 2016 entry)
UCAS deadline (UK/EU): 31/01/2016
UCAS deadline (International): 31/03/2016
Rehabilitation PgDip/MSc
Application form (MSWord)
Supporting documentation
Interview/online interview (during spring and summer)
UK/EU application deadline: 14 December 2015 (January intake), 27 August 2016 (September intake)
International application deadline: 29 June 2016
Supporting documentation You must provide us with all necessary supporting documentation, or your application may be considered incomplete. Return your form and documentation The application form and supporting documentation should be returned to: Postgraduate Admissions Officer Admissions St George's, University of London Cranmer Terrace London SW17 0RE Once you've applied, we'll acknowledge your application by email. It's essential that you check the settings on your email account to ensure you can accept messages from St George's. The assessment of applications takes place between September and early spring of each academic cycle and we'll notify you of the outcome during or directly after this period. Interviews For most courses, successful applicants will be invited for an interview (or a Skype interview for international students) either by a panel or by multi mini interview format. Some courses will make conditional offers to applicants without interview, if they meet all academic and non-academic requirements of the course. Exceptions to this include non-standard applicants and those applying to routes which require an interview (advanced practice routes). *Selection events Some courses require applicants to attend a selection event, which usually take place in June and early July at our campus in Tooting. Applicants will engage with a number of different selection activities, designed to explore the following five competencies:
Professionalism
Working in a team
Interpersonal communication
Decision making
Self-awareness
Further preparation
MSc Physiotherapy: Applicants who wish to voluntarily complete the Anatomy and Physiology Level 3 course in preparation for the MSc in Physiotherapy may wish to visit the Open Study College website for further information -
Last updated Feb 2018
About the School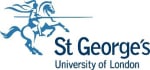 Welcome to St George's, University of London, the UK's only independent medical and healthcare higher education institution. St George's is a modern, innovative academic and research organisation buil ... Read More
Welcome to St George's, University of London, the UK's only independent medical and healthcare higher education institution. St George's is a modern, innovative academic and research organisation built upon a rich history stretching back 250 years. Alumni include John Hunter, known as the father of modern surgery, and Edward Jenner, creator of the first vaccine, used to eradicate smallpox.
Read less