Degree in Health Management
Program Description
Description
Health is the single major industry in the World and national health systems are the biggest employers in all developed nations.
The Degree in Health management is the first Graduate course created in Portugal and one of the first in Europe (in 2001) in this area of management specialization, being one of a few undergraduate courses developed to promote skills for health system's organizational needs, healthcare industries and all the subsectors of health systems including elderly care, long term care, home care, health insurance services, hospitals, diagnostics, eHealth solutions and services and consulting for the healthcare industry.
The education promoted, develops a diversity of skills geared towards specific health management contexts including strategic analysis and international trends in the health sector, health information systems, diagnostics, innovation management, pharmaceuticals, and occupational health services, amongst others.
A distinguishing educational feature of this three year undergraduate course, is the adoption of Hands-on Learning through practical internships in the diversity of the health industry sectors, including Clinics and Hospitals of innovative management, the pharmaceutical industry, primary health care services, clinical analysis laboratories, Health insurance, residential care, consultancy companies, long term care units, nursing homes and public entities under the health ministry.
It is also emphasized the balance between academic and executive views, contact with international tendencies and the development and adoption of innovative health technologies in a systemic approach based on sound needs' analysis. The course has a diversity of national and international business and institutional partners to support the students' integration and career development.
Career Opportunities
It must be emphasized the experience of over 10 years in national and international placement of graduates.
Medical Information management
Management of health consumables
Hospital Health services Management consultancy
Health care center Management consultancy
Health insurance management
Health care quality management
Resident care services management
Information and Statistics health's management
Clinical study management
Specialized technician of Central and/or Regional Administration
Health Technologies evaluation and management
Analyst and consultant for the Health's sector
Teacher
Professional trainer
International Student
Applications are made directly to Universidade Atlântica.
Students who fulfill all of the following requirements may apply:
Students who have completed High School/K12 or who have legally equivalent qualifications;
Students who have taken the required entrance examinations - Applicants who completed their secondary education abroad will need to validate their school-leaving exams, in accordance with the Portuguese national exams required for admission to each study programme an Atlântica University. The required exams may be carried out at the university itself (even by videoconference ou other technological means to perform interviews);
Student's grade in each of the required entrance examinations must be above the established minimum - The grades obtained in the school leaving exams required must be at least 95 on the Portuguese scale from 0 to 200; Atlântica will undertake the necessary equivalence procedure from the original educational system;
Students who meet the prerequisites required for admission;
Student's application grade must meet at least the established minimum - Minimum application grade: 95 (grading scale: from 0 to 200).
The final High School/K12 grade is worth 65% in the formula for calculating the application grade. The required entrance examinations are worth 35%.
Last updated Apr 2019
About the School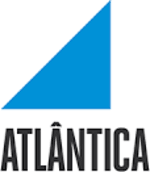 Welcome to Atlântica! We have been preparing for your arrival and we are very excited that you have made the decision to join us.
Welcome to Atlântica! We have been preparing for your arrival and we are very excited that you have made the decision to join us.
Read less