Program Description
About
We train professionals who help improve the living, health and well-being conditions of the population in which they provide services, providing comprehensive care in health promotion and protection, disease prevention, as well as in the maintenance and recovery of the health of people, families and the community.
If you are interested in learning to
Know the pathophysiological processes and risk factors that determine health and disease states at different stages of the life cycle.
Apply the nursing process to provide and ensure the welfare, quality and safety of the people served.
Know and apply the principles that support comprehensive nursing care.
Direct, evaluate and provide comprehensive nursing care to the individual to the family and the community.
Recognize life-threatening situations and know how to execute basic and advanced life support maneuvers.
What we offer you
Experience and tradition in the formation of Nurses.
Laboratories equipped with high quality simulators.
Realization of clinical practices in the University Assistance Complex of León, in Primary Care Centers and in agreed health centers.
Teaching staff with extensive experience in professional practice.
National and international mobility programs (Argentina, Australia, Belgium, Brazil, Canada, Chile, China, Colombia, United States, France, Italy, Japan, Mexico, Norway, Peru, Portugal, Russia, Taiwan and Vietnam).
Professional outings
High degree of job placement • Nursing exercise in hospital centers as well as primary care and home care • Nursing exercise in schools, centers for the disabled, senior centers, sick associations, etc. • Administrative and management functions in health services planning • Teaching and research • Military nursing.
Competencies
These five competences (CB) will be acquired in all the basic, compulsory and optional subjects, as well as in the practicum and final degree work, even when they are not explicitly reflected in the cards:
CB-1 Demonstrate possessing and understanding knowledge in the area of Nursing from the base of general secondary education, at a level that, although supported by advanced textbooks, also includes some aspects that imply knowledge from the avant-garde in the field of study of Health Sciences.
CB-2 Know how to apply the knowledge of Nursing to your work in a professional manner and possess the skills that are usually demonstrated through the elaboration and defense of arguments and the resolution of problems within the area of Nursing.
CB-3 Having the ability to gather and interpret relevant data, within the area of Nursing, to issue judgments that include a reflection on relevant social, scientific or ethical issues.
CB-4 Be able to transmit information, ideas, problems and solutions in the field of Nursing to a specialized and non-specialized public.
CB-5 Having developed those learning skills necessary to undertake further studies in Nursing with a high degree of autonomy.
Access and admission of students
Access to the Official Bachelor University Teaching of the University of León as well as its admission procedures are regulated by Royal Decree 1892/2008, as amended and by the agreements reached by the Interuniversity Commission of Castilla y León.
Last updated Mar 2020
About the School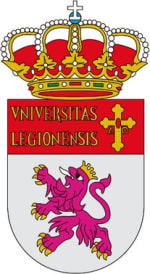 Existen al menos diez razones para escoger León como destino académico aunque estamos seguros de que tú encontrarás muchas más.
Existen al menos diez razones para escoger León como destino académico aunque estamos seguros de que tú encontrarás muchas más.
Read less