Program Description
About
We train professionals with mastery of the Veterinary knowledge, capacity for analysis and organization and personal skills to develop in the fields of Medicine, animal production and health and food security, recognizing the values of an advanced democratic society.
What we offer you
Trajectory of 164 years training veterinary professionals in accordance with the principles and standards of international veterinary education.
Teachers with an excellent level of preparation, teacher and researcher, which guarantees a high quality knowledge transfer.
Teaching tutorial.
Modern facilities widely equipped for teaching and research.
Veterinary Hospital with 1275 square meters available to students.
Own Experimental Farm of 130,000 square meters located 1.5 km from the Faculty of Veterinary Medicine.
Pilot plant for food processing with equipment oriented to meat and dairy products
Agreements with more than 550 centers, institutions and companies that collaborate in the practical training of students.
Practices from the first year.
Experimental Final Degree Projects.
Training that facilitates labor insertion both in the private and public spheres.
National and international mobility programs (Germany, Argentina, Australia, Belgium, Brazil, Canada, Chile, China, Colombia, United States, Italy, Japan, Mexico, Peru, Poland, Portugal, Russia, Taiwan, Turkey and Vietnam).
Professional outings
Veterinary clinic
Animal Production and Health
Food industries: technology, hygiene and inspection
Pharmaceutical industry and health and diagnostic laboratories
Official services of the central, regional and local administration
Teaching and research
Military veterinary
Competencies
General and specific skills that students must acquire during their studies, and that are required to grant the degree.
GENERAL OR TRANSVERSAL COMPETENCES
Taking as reference the White Paper and the EAEVE recommendations, the following are included:
G1. Analyze, synthesize, solve problems and make decisions in the professional fields of the veterinarian.
G2 Work as a team, uni or multidisciplinary, and show respect, appreciation and sensitivity to the work of others.
G3 Maintain ethical behavior in the exercise of their responsibilities to the profession and society.
G4 Communicate the information obtained during the professional practice of the veterinarian fluently, orally and in writing, with other colleagues, authorities and society in general.
G5 Write and submit professional reports correctly, always maintaining the necessary confidentiality.
G6 Search and manage information related to the activity of the veterinarian.
G7 Apply the scientific method in professional practice including evidence-based medicine.
G8 Know how to get professional advice and help.
G9 Show concern to know how to use basic computer tools.
G10 Have basic knowledge of a second language, especially in technical aspects related to Veterinary Sciences.
G11 Maintain updated knowledge, skills and attitudes of professional skills through a process of continuing education.
Access and admission of students
The access to the Official University Teaching of the University of León as well as its admission procedures, are regulated by Royal Decree 1892/2008, in its modifications and by the agreements reached by the Interuniversity Commission of Castilla y León
Last updated Mar 2020
About the School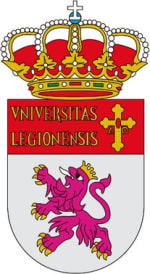 Existen al menos diez razones para escoger León como destino académico aunque estamos seguros de que tú encontrarás muchas más.
Existen al menos diez razones para escoger León como destino académico aunque estamos seguros de que tú encontrarás muchas más.
Read less