Program Description
MBBS (in English)
This program is the construction spot of national-level featured major, it ranks the 4th among medical colleges in China.
SYSU is one of 30 universities qualified by the MOE of China to accept MBBS international students.
All courses taught in English, without Chinese language proficiency requirements.
SYSU is listed in the WHO World Directory of Medical Schools and the graduates of MBBS programs are eligible to take the Medical Licensing Examinations held by the medical councils in different countries such as MCI, PMDC, USMLE, HPCSA, SCHS etc.
Sun Yat-sen University was approved as one of the thirty universities by the Ministry of Education of China to enroll international students majoring in MBBS (Program of Clinical Medicine taught in English). The program follows the "Provisional Regulations on Quality Control Standards of English-Taught Medical Undergraduate Education for International Students in China", and practices the academic principles of consolidating theoretical knowledge and focusing on technical skills, interdisciplinary studies, and clinical practice.
Sun Yat-sen University (SYSU) started the MBBS program in2006 and has since gained recognition and approval from the medical councils in India, Thailand, Nepal and many more nations. To date, two batches of international students totaling 194 from India, Thailand, Nepal, and other countries have graduated successfully from the University.
Zhongshan School of Medicine
First established as Boji Medical School in 1866, Zhongshan School of Medicine (SYSU-SOM) is the oldest school of Western medicine in China. Today it is proud to stand among the top tier of medical schools nationwide. SYSU-SOM owns the largest comprehensive healthcare system in China, including 5 comprehensive and3 specialized hospitals and 13 branch community hospitals with over 11,000 beds, 13 million outpatient visits and 200,000 in-patient surgeries every year. The institution stands as a leader in medical and scientific education and training, biomedical research, and patient care in the country and enjoys high reputation at home and abroad, especially in Southeast Asia.
SYSU-SOM's reputation for quality education, scientific innovation, and social services has attracted an outstanding and diverse array of teachers and students, with over 18,000 full-time faculty members and clinicians, and 8,915 medical and health sciences undergraduates and post-graduate students, which includes over 400 international students from 28 countries. SYSU-SOM also has high-quality medical education resources that help to attract the best medical degree candidates.
Additionally, our medical students have won first prize in the National Competition of Clinical Skills for Medical College Students for three consecutive years. We have established stable co-operations in medical education and research with many internationally renowned institutions, including Johns Hopkins University, the Karolinska Institute, UT Southwestern Medical Center, and Birmingham University.
Cultivation Requirements
The MBBS program consists of six academic years and requires 284 total credits, including 256 credits of compulsory courses and 28 credits of elective courses. There are 54 courses in this major, including 46 specialized classes and8 optional classes.
Main Courses
Chinese
Introduction to China and Chinese culture
Introduction to Chinese Society and Culture (Practice )
Chemistry
Mathematics
Medical Physics
Physical Education
Medical Chinese terminology
Medical Chinese
Medical Biology &Cell Biology
Basic Anatomy
Medical Ethics
Clinical Anatomy
Histology and Embryology
Physiology
Biochemistry and Molecular Biology
Medical Immunology
Medical Microbiology
Molecular Medicine Skills
Human Parasitology
Pathology
Pharmacology
Experimental Physiological Science
Pathophysiology
Preventive Medicine &Community Medicine
Medical Statistics
Epidemiology
Introduction to Basic Medical CoursesDiagnostics
Medical Genetics
Forensic Medicine
Internal Medicine
Surgery
Gynecology & Obstetrics
Pediatrics
Medical Imageology
Traditional Chinese Medicine (including Acupuncture )
Neurology
Psychiatry
Oncology
Infectious Diseases
Orthopedics
Emergency Medicine
Otorhinolaryngology
Clinical Skills Training
Rehabilitation Medicine
Clinical Practice
Computer Science
Medical Psychology
Stomatology
Anaesthesiology
Ophthalmology
Dermatology
Evidence-Based Medicine
Medical Literature Retrieval and Utilization
Entry Requirements
Students should come from English-speaking countries. If not, a minimum score of 60 on the TOEFL iBT or a minimum IELTS score of 6 is required.
Age requirements: 18 years or above.
Senior high school graduation qualification.
Scores of English in high school records should be Grade C or above (70 points or above out of 100).
Scores of mathematics, physics, chemistry, and biology in high school records should be Grade D or above (60 points or above out of 100), and Grade C or above in at least one of the subjects among mathematics, physics, and chemistry.
Record of good behavior
Good health (including no color blindness)
Applicants who have graduated from high school but not yet received graduation diplomas should provide supplementary documentation from schools verifying their status.
Students are required to take an entrance exam organized by Sun Yat-sen University, which covers mathematics, chemistry, and physics.
Last updated Dec 2017
About the School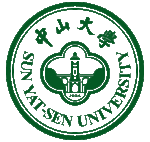 Sun Yat-sen University, originally known as Guangdong University, was founded in 1924 by Dr. Sun Yat-sen (also called Sun Zhongshan), a great democratic revolutionary leader of the 20th century. The U ... Read More
Sun Yat-sen University, originally known as Guangdong University, was founded in 1924 by Dr. Sun Yat-sen (also called Sun Zhongshan), a great democratic revolutionary leader of the 20th century. The University is located in Guangdong Province, an area neighboring Hong Kong and Macao, which is at the forefront of China's reform and opening up...
Read less