MEng in Biomedical Engineering
Program Description
Biomedical engineers use their technical knowledge and understanding to help people live longer, healthier, happier lives. You learn a broad range of engineering skills, develop your ability to collaborate and solve problems, and work on projects in medicine and biology with life-changing potential.
You study many subjects, including engineering mathematics, mechanics, nanotechnology, biomaterials, electronic engineering, physiology, programming and design. You develop a deep understanding of fundamental engineering principles and an extensive knowledge of how the human body works.
As you move through the course you progress to more advanced engineering studies that apply the quantitative aspects of engineering analysis and design to a broad range of biomedical problems.
You also have access to a range of state-of-the-art facilities. These are designed to support practical activities across the subjects covered by this field. This creates an interdisciplinary community that you are very much part of.
Study programme
All Biomedical Engineering students follow a compulsory programme of study for the first two years, covering foundational engineering topics such as mathematics, computing, electronics and mechanics and develop your understanding of the human body.
In the second year, you apply these skills to practical problems through an engineering design project, where you work in teams to solve local and global challenges such as the need for low-cost assistive technology in the developing world or designing equipment to help Paralympians.
In the third and fourth years, you choose modules tailored to your interests and can specialise in one of four pathways:
Biomedical Engineering
Electrical Engineering
Mechanical Engineering
Computational Bioengineering (new for 2020 entry)
You cover core and optional modules and a group project this year. Whichever pathway you choose, you study a mixture of core and optional modules.
Your study reaches Master's level in the fourth year, including advanced modules from our MSc course in Biomedical Engineering, which we have been teaching since 1991. Studying to this level means that graduates require fewer years of work experience to become a Chartered Engineer.
In addition, a major individual project in your final year gives you the chance to showcase your research and project management skills. This begins early in the academic year and runs through until approximately mid-June.
Transfer between courses
We also offer this course with a Year Abroad and with a Year in Industry. Students interested in these opportunities should apply for this course (BH9C) in the first instance. Transfer to the Year Abroad or Industry options are possible up to the beginning of the third year, on completion of the shared syllabus in years one and two. You need to meet certain academic requirements to be eligible for transfer to the Year Abroad course.
The Department also offers a new MEng in Molecular Bioengineering. The main difference between this course and the new course is that Biomedical Engineering takes a top-down approach, looking first at the whole organism, injury or problem and then working down to a cellular level. By contrast, Molecular Bioengineering takes a bottom-up approach, first looking at cells and molecules, then building up from tissues and organs to the whole organism or human.
Transfer between the MEng Biomedical Engineering and the MEng Molecular Bioengineering is rare and you would need to have met the entry requirements for both programmes.
If you are an international student, transferring to a different course could have an impact on your Tier 4 visa.
Michael Longmire / Unsplash
Professional accreditation
This degree is professionally accredited by the following organisations on behalf of the Engineering Council:
Institution of Engineering and Technology (IET)
Institution of Mechanical Engineers (IMechE)
Institute of Materials, Minerals and Mining (IOM3)
Institute of Physics and Engineering in Medicine (IPEM)
Accreditation will prepare you for a career in the rapidly growing field of bioengineering. It provides a technical foundation for careers in engineering by demonstrating you have achieved an industry-recognised standard of competency.
Achieving a professionally accredited integrated Master's degree (MEng) means that you have satisfied the first step to becoming a Chartered Engineer (CEng) in your chosen field by satisfying the educational requirements of professional registration. To gain Chartered status, you will need to demonstrate your ability to meet additional graduate level competences described in the Engineering Council's UK-SPEC.
A CEng is a highly respected qualification earned by professionals working in engineering, which can lead to higher earning potential and better career prospects.
Professional registration also brings international recognition of your qualification, which is particularly useful for students preparing for a career abroad.
We are seeking accreditation from the Institution of Engineering Designers (IED) but we are optimistic that we will be successful in this.
Associateship
As well as your main Imperial degree, you will also receive the award of the Associateship of the City and Guilds of London Institute (ACGI) on completion of this course.
The City and Guilds of London Institute is one of three historic Colleges that came together to form Imperial College London in 1907.
Tuition fees and funding
We charge tuition fees for every year that your course lasts. The fee you will be charged is based on your fee status, which is determined by government regulations.
Tuition fees (Home and EU students)
2020 entry
£9,250 per year
Please note that the fee you pay may increase annually by an amount linked to inflation and approved by Parliament under the Student Fees (Inflation Index) Regulations 2006 – currently the measure of inflation used is the RPIX.
Government funding
If you're a Home student, you can apply for a Tuition Fee Loan from the UK government to cover the entire cost of tuition for every year of your course.
You can also apply for a means-tested Maintenance Loan to help towards your living costs.
EU/EEA students
The UK government has confirmed that EU/EEA students starting at the College in the 2020-21 academic year will continue to pay the Home rate of tuition for the duration of their course. This includes access to the Tuition Fee Loan for EU students who have resided in the European Economic Area for at least three years prior to the study, and access to the Maintenance Loan for EU students have been resident in the UK for at least five years.
For the latest updates on the implications of 'Brexit', please see the Imperial and the European Union webpages.
Tuition fees (Overseas and Islands students)
2020 entry
£31,750 per year
You should expect and budget for your tuition fee increasing each year by an amount tied to inflation. The measure of inflation used will be the Retail Price Index (RPI) value in April of the calendar year in which the academic session starts. For example, the RPI value in April 2019 will apply to fees for the academic year 2019–2020.
Careers
Forbes ranks biomedical engineering as the best job in Engineering and IT (ten-year forecast estimated from the US Bureau of Labor Statistics). Our degrees will not only prepare you for a career in the rapidly growing field of bioengineering but also provide a technical foundation for careers in mechanical engineering, electrical and electronic engineering, materials engineering and medical physics. Some graduates also launch their own startup companies, whilst others apply to enter graduate medical programmes.
Recent graduates of the Department have become:
Device Development Engineer, Roche
Graduate Engineer, Jaguar Land Rover
PhD student, ETH Zurich
Research Programmer, MIT
Trainee Clinical Scientist, King's College Hospital
Last updated Jan 2020
About the School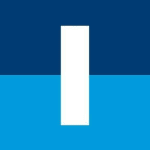 A community of problem-solvers dedicated to finding innovative solutions to the world's biggest challenges. Imperial College London is a world top ten universities with an international reputation for ... Read More
A community of problem-solvers dedicated to finding innovative solutions to the world's biggest challenges. Imperial College London is a world top ten universities with an international reputation for excellence in teaching and research.
Read less