MEng in Molecular Bioengineering
Program Description
Molecular Bioengineering considers how we might engineer biological systems to solve challenges in health and wellbeing.
Through this course, you will develop the scientific understanding and laboratory expertise of a life-scientist with the technical knowledge and problem-solving skills of an engineer.
With this unique combination of skills, you will be well placed to address the global challenges of today: health and well-being agenda, personalised medicine, new biomedical technology industries.
You will gain a theoretical understanding through lectures, study groups and taught classes. During practical wet and dry labs and activities, you will work on real-world projects in medicine and biology with life-changing potential.
Our graduates have the ability to become leaders in their chosen areas. This programme is designed to develop your leadership, communication and teamwork skills, introducing you to professional standards and developing your understanding of engineers' obligations to society, the profession and the environment.
Study programme
You follow a pathway of core modules in years one and two, covering foundational engineering topics such as mathematics, computing, electronics and biomechanics, and develop your theoretical and practical understanding of chemical and biological processes.
In the third and fourth year, you start to study specialised molecular bioengineering modules.
Topics include:
Biomaterials and nanotechnology
Cancer biology
Device engineering
Synthetic biology
You will also gain extensive practical skills in the first two years, with over 60% of first and second-year modules including lab-based learning and teaching activities.
In your third year, you can choose more advanced optional modules in molecular bioengineering alongside core modules and a group project.
Your study reaches the Master's level in the fourth year, including a substantial research project that gives you the chance to undertake research and write a thesis. It is extended to six months full-time in the final year (as opposed to being interspersed with taught modules for a shorter period) and runs until approximately mid-June.
The completed thesis will be the result of significant, full-time individual study over six months, and make up over half of the assessed work in the fourth year.
Transfer between courses
The Department also offers the MEng in Biomedical Engineering, with options to complete a year in industry or study abroad for a year.
The main difference between this course and our Biomedical Engineering course is that Biomedical Engineering takes a top-down approach, looking first at the whole organism, injury or problem and then working down to a cellular level. By contrast, Molecular Bioengineering takes a bottom-up approach, first looking at cells and molecules, then building up from tissues and organs to the whole organism or human.
Transfer between the MEng Biomedical Engineering and the MEng Molecular Bioengineering is rare and you would need to have met the entry requirements for both programmes.
If you are an international student, transferring to a different course could have an impact on your Tier 4 visa.
Michael Longmire / Unsplash
Structure
Year 1
Core modules
You take all of the core modules from the list below.
Bioengineering in Action
Biomolecular Engineering 1
Digital Logic and Programming
Mathematics 1
Mechanical and Electrical Engineering mini-modules
Medical Science 1
Molecular Bioengineering Laboratories 1
Molecules Cells and Processes 1
Thermodynamics and Kinetics
Year 2
Core modules
You take all of the core modules from the list below.
Analytical Sciences
Biomolecular Engineering 2
Mathematics 2
Medical Science 2
Molecular Bioengineering Design Project
Molecular Bioengineering Laboratories 2
Molecules, Cells and Processes 2
Signals and Control
Year 3
Core modules
You take all of the core modules from the list below.
Bioengineering Solutions for cancer
Biomaterials
Group Project
Modelling in Biology
Probability and Statistics for Bioengineering
Synthetic Biology
Optional modules
You choose three optional modules from below.
Biomimetics
Image processing
Tissue Engineering and Regenerative Medicine
Business for Professional Engineers and Scientists
Inter-Departmental Exchange
Year 4
Core modules
Optional modules
You choose three optional modules from below.
Group 1
Advanced Chemical Sensors
Advanced Medical Imaging
Advanced Physiological Monitoring and Data Analysis
Advanced Synthetic Biology
Biomedical Imaging
Medical Device Entrepreneurship
Business for Professional Engineers and Scientists
Imperial Horizons
Tuition fees and funding
We charge tuition fees for every year that your course lasts. The fee you will be charged is based on your fee status, which is determined by government regulations.
Tuition fees (Home and EU students)
2020 entry
£9,250 per year
Please note that the fee you pay may increase annually by an amount linked to inflation and approved by Parliament under the Student Fees (Inflation Index) Regulations 2006 – currently the measure of inflation used is the RPIX.
Government funding
If you're a Home student, you can apply for a Tuition Fee Loan from the UK government to cover the entire cost of tuition for every year of your course.
You can also apply for a means-tested Maintenance Loan to help towards your living costs.
EU/EEA students
The UK government has confirmed that EU/EEA students starting at the College in the 2020-21 academic year will continue to pay the Home rate of tuition for the duration of their course. This includes access to the Tuition Fee Loan for EU students who have resided in the European Economic Area for at least three years prior to the study, and access to the Maintenance Loan for EU students have been resident in the UK for at least five years.
Tuition fees (Overseas and Islands students)
2020 entry
£31,750 per year
You should expect and budget for your tuition fee increasing each year by an amount tied to inflation. The measure of inflation used will be the Retail Price Index (RPI) value in April of the calendar year in which the academic session starts. For example, the RPI value in April 2019 will apply to fees for the academic year 2019–2020.
Careers
Alongside a breadth of core engineering and biomedical engineering knowledge, graduates of this course gain a specialist understanding of biochemical, physiological and biological processes allied to excellent advanced laboratory skills in chemical biology, molecular biology, synthetic biology, analytical sciences, microfluidics and device engineering.
These unique skills will ensure graduates are well-placed to help address the global challenges of health and well-being.
Our degrees will not only prepare you for a career in the rapidly growing field of biomedical engineering but also provide a foundation for careers in life sciences and pharmaceuticals, biotechnology and synthetic biology, regenerative medicine and cell therapy and opportunities arising as a result of new tools of data analysis, genomics sequencing, artificial intelligence and mathematical modelling.
Graduates from the Department of Bioengineering are making an impact in many fields and across a range of industries and organisations:
Starting businesses which have brought new tools and techniques to dialysis (Stentek), wastewater treatment (CustoMem) and wearable devices (Blocks).
Developing new medical devices for large and small companies in the UK and internationally (Team Consulting and Cambridge Consultants).
Engineering drug delivery devices for effective and safe treatment of patients.
Development of new scientific instrumentation to help life science companies develop drugs and products for patients and clinicians.
NHS Science and technology roles such as clinical engineers, bioinformaticians, medical physicists and rehabilitation engineers.
PhD students and academics in universities around the world addressing key health challenges with cutting edge scientific and technological research.
Life Science Consulting, helping medical technology and pharmaceutical companies bring their products to market.
Medicine, following the Graduate Entry into Medicine programme.
Solicitors and patent attorneys protecting the intellectual property of researchers and businesses.
In industries and organisations beyond life sciences and medical technology where the analytical, quantitative and problem-solving skills of Imperial Bioengineers are hugely valued.
Last updated Mar 2020
About the School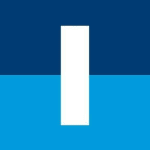 A community of problem-solvers dedicated to finding innovative solutions to the world's biggest challenges. Imperial College London is a world top ten universities with an international reputation for ... Read More
A community of problem-solvers dedicated to finding innovative solutions to the world's biggest challenges. Imperial College London is a world top ten universities with an international reputation for excellence in teaching and research.
Read less