MSc in Food Science and Human Nutrition
Home ›
MSc ›
MSc in Food Science and Human Nutrition
Program Description
MSc in Food Science and Human Nutrition: STEM – Designated Degree
Flexibility in classes and career options are hallmarks of the food science and human nutrition PSM program. Explore career options in the food, pharmaceutical, and ingredient sectors, while putting your expertise in nutrition and food science combined with business skills.
Illinois PSM students work closely with faculty and other students, including those in the research-based M.S. and Ph.D. programs. Student events provide opportunities to meet people from business, industry, government, and other institutions to learn more about opportunities and challenges in the food science and human nutrition field.
Specialize Your Degree to Your Professional Goals
Work with your advisor to create a customized set of courses that uniquely match your personal interests and individual career goals. A wide range of options are available in
biochemistry
sensory evaluation
physiology
nutrition
toxicology, and others
An Ever-Changing Mix of Career Options
Prepare for an ever-changing mix of careers options and some of tomorrow's biggest opportunities in careers that don't even exist today. IL PSM graduates have joined career positions as:
food safety experts
quality control analysts
food engineers
product and process developers
technical salespersons
marketing and advertising specialists
Food Science and Human Nutrition graduates have been employed by companies such as: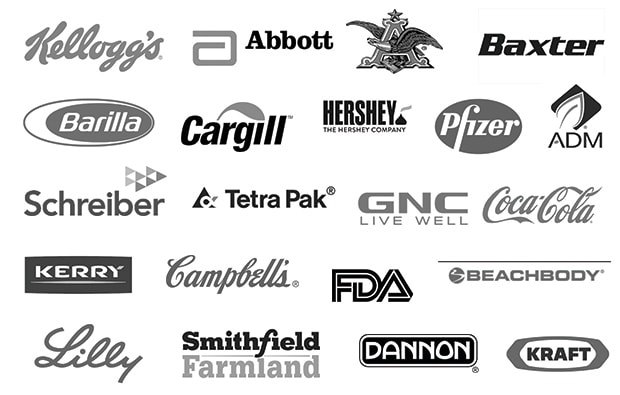 Food Science + Business
The food science and human nutrition faculty at Illinois are committed to delivering programs designed to provide a safe, nutritious, and affordable food supply that enhances human health. With world-class research and an internationally recognized faculty, food science and human nutrition degree programs have produced some of the world's leading food scientists and nutritionists.
You'll learn from faculty and industry-relevant research in
food and flavor chemistry
sensory evaluation
process and packaging engineering
microbiology
beverage science
supply management
and others
The integrated business courses, professional development seminars, and required internship make your Master's program different than a traditional master's.
By the end of your program, you will be able to
design a comprehensive marketing strategy
manage the flow of products and services
execute project plans within time and budget
understand and discuss regulatory policies
assess financial risks, statements, valuation, and capital budgets
examine organizational behavior, structures, effectiveness, and more!
Program Requirements
Bachelor's degree from a regionally accredited U.S. institution or a comparable degree from a recognized institution abroad
Grade point average of 3.0 or higher (4.0 scale) for the last 60 hours of undergraduate work and for any graduate work
Graduate Record Examination (GRE)
Test of English as a Foreign Language (TOEFL) or International English Language Testing System (IELTS) for non-native speakers of English
Three (3) letters of recommendation
For additional information or to discuss your learning and career objectives, contact Food Science and Human Nutrition major advisor Dr. Nicki Engeseth at engeseth@illinois.edu; (217) 244-6788.
Last updated Aug 2019
About the School
The Illinois Professional Science Master's (PSM) offers M.S. degree programs combining scientific knowledge and business know-how. The programs are full-time, do not require a thesis, and are complete ... Read More
The Illinois Professional Science Master's (PSM) offers M.S. degree programs combining scientific knowledge and business know-how. The programs are full-time, do not require a thesis, and are completed in 18-months -- three semesters and one summer term. The Illinois PSM is designed for those who want careers in science-based settings in positions that combine science with management and leadership responsibilities. Programs have solid core graduate-level curricula, integrated with business courses such as management and marketing, accounting and finance, and project management.
Read less