Master in assistance in emergencies
Home ›
Master ›
Master in assistance in emergencies
Program Description
Number of hours and credits: 1000 hours and 40 ECTS.
Duration: 6 months minimum and 12 months maximum from the date of enrollment - Mode: Material provided in book format + Evaluation and Tutorials by Virtual Training Platform Alcalá.
GOALS
Increase the effectiveness and quality of outpatient emergency medical assistance.
Provide general and specific knowledge about patterns of action and treatment of health personnel in emergencies.
Evaluate the major signs and symptoms of urgent patient by primary survey of health workers.
Insist on the importance of learning in early detection of symptoms through the update on health education.
Effectively Sort the urgent demand by quick interview and distribution if necessary according to the situation of the structure and organization of primary care, the application of certain techniques of the medical profession.
Improve the allocation of costs, facilitate monitoring of processes, making comparisons intra- and interhospital possible, provide a more real information and greater adaptation process of clinical decision based on protocols.
Lead to a better and earlier diagnosis and treatment that will limit unnecessary testing and repeated emergency room visits and other specialists.
Using the theoretical concepts and knowledge of health care as a basis for decision-making in health practice BLS / A at outpatient level.
Develop skills and making decisions based on critical thinking, clinical judgment and skill acquisition for action in emergency situations.
Create and instill positive attitudes gestures survival healthcare professionals address individual emergencies that may occur during transport of critically ill patients.
Assess multidisciplinary urgent situations that may be susceptible to transport to hospital.
Last updated Mar 2020
About the School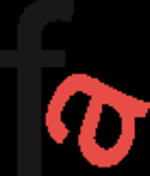 Empresa de servicios profesionales especializada en sanidad y ciencias sociales compuesto de un grupo de orientadores y consultores especializados que imparte desde el 2000 la Enseñanza a Distancia Ac ... Read More
Empresa de servicios profesionales especializada en sanidad y ciencias sociales compuesto de un grupo de orientadores y consultores especializados que imparte desde el 2000 la Enseñanza a Distancia Acreditada y Certificada como actividad principal y Edición
Read less