Master in organization, management and health administration socio-
Home ›
Master ›
Master in organization, management and health administration socio-
Program Description
Number of hours and credits: 1000 hours and 40 ECTS.
Duration: 6 months minimum and 12 months maximum from the date of enrollment - Mode: Material provided in book format + Evaluation and Tutorials by Virtual Training Platform Alcalá.
GOALS
Understand the social, legal and ethical framework for the management and administration of social care centers, being aware of the many resources management strategies.
Improve the health process and results in social interventions in institutionalized patients.
Improve education and social services system and the caregiver. The interdisciplinary care improves communication between different professionals with the patient and caregiver services utilization decreases and thus the cost thereof.
Update concerning the dependence on social care and health care environment concepts, so that possible understanding considering both personal and social aspects (economic, political, cultural, etc.), so a good reason center management geriatric.
Acquiring the appropriate expertise in geriatric organization and keep them updated to help foster new research projects in this discipline.
Improve the quality of patient care, identifying, analyzing and trying to solve problems that arise in clinical practice organizational and socio always promoting adherence and patient comfort.
Provide a methodology and tools for evaluating results of policies and actions developed in different social and health care programs base.
Last updated Mar 2020
About the School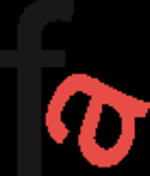 Empresa de servicios profesionales especializada en sanidad y ciencias sociales compuesto de un grupo de orientadores y consultores especializados que imparte desde el 2000 la Enseñanza a Distancia Ac ... Read More
Empresa de servicios profesionales especializada en sanidad y ciencias sociales compuesto de un grupo de orientadores y consultores especializados que imparte desde el 2000 la Enseñanza a Distancia Acreditada y Certificada como actividad principal y Edición
Read less