Master in Public Health - Disease Control
Home ›
Master ›
Master in Public Health - Disease Control
Program Description
Master in Public Health - Disease Control
The Master in Public Health - Disease Control (MCM) is an international course with a duration of ten months for health professionals involved in prevention and control of diseases or in reproductive health programs in countries low and moderate income. The teaching staff of MCA wants to help improve disease control by supporting program managers in their primary functions ie formulating a control policy and the implementation and evaluation of a monitoring program.
For this, the course does not only relies on the expertise of LMI teachers in the areas of tropical diseases, reproductive health and strengthening health systems, but also the rich exchange of experiences between students from different parts of the world. In addition, part of the course is followed with all participants of the Master in Public Health - Policy and Management of Health Systems orientation. The course is organized alternately in English and French.
Goals

The general objectives of MCM come from an analysis of the 'ideal' profile of the manager of a program.
During the course participants should acquire:


knowledge and skills in formulating strategies for disease control and health policy, based on evidence
the ability to manage and evaluate the interaction between control program and health system
skills for management and evaluation of disease control or reproductive health programs
communication and negotiation skills
a commitment to health based on medical ethics and human rights.

Syllabus

The course consists of a core curriculum, an elective module, and a thesis. The core curriculum consists of three components:


Quantitative and Qualitative Methods for analyzing health problems and health interventions,
Public Health, the program management, international health policy and the interaction between multipurpose health programs and services,
Research and Tools to improve research skills and communication.

After completing the core curriculum, students can choose between two options: Reproductive Health and Tropical Diseases. Each of these options reviewed the scientific evidence and explores how we can translate this evidence into a control strategy appropriate to the context. Both options are also open to external participants as a short-term training.

Finally, all students write a thesis on a relevant issue for disease control or reproductive health in their own professional context.
Learning methods and support for participants

The MCM is based on training methods adults and therefore emphasizes a participatory approach. The exchange of experiences is a cornerstone of the course. Teaching methods include interactive lectures, seminars, practical exercises, discussion sessions and individual and group work. The emphasis is on case studies focused on the design and evaluation of control programs.

Members of the teaching staff of the IMT with their extensive field experience are the main framers. In addition, a group of over 50 experts from other academic institutions, international organizations and national disease control programs are invited to share their specific expertise. Throughout the training, participants receive academic support from the coordinator of the course.

A perpetual learning attitude is promoted during and after the course. The Alumni Network stimulates contacts between the former participants of the course and teachers ITM remain available for academic advice.
Evaluation and diploma

The evaluation of participants consists of four elements. Their relative weight in the final grade is as follows: 45% Tests, Evaluation of Generic skills (oral communication skills, participation in discussions and team work) 15%, the Memorandum and Final Examination (Defense the memory and the comprehensive examination before an international jury) both have a weight of 20%.

The Master's degree in Public Health - Disease Control orientation is awarded to participants who have successfully passed all four tests. Participants who do not meet the graduation requirements will receive a certificate of participation.
Duration of the course and credits

The MCM begins early September and ends mid-July.
The MCM has a workload of 1800 hours representing 60 ECTS credits.
Criteria for admission

Holders of university degrees in medicine and other health science (min. 240 credits or 4 years) may apply. At least two years of relevant professional experience are required.

A good command of the language of instruction (French or English according to the session) is required. Applicants from countries where the course language is not the official language, must certify their language proficiency by a certificate from an official language institute (eg the French Alliance, TOEFL, IELTS, ...). The participants of the French course must also provide a certificate attesting to their understanding of English scientific writing.

Enter a registration request using the online registration tool. If you have any questions about this tool or you are not in the opportunity to submit your application online, contact the course administration for a printable form. Applicants must submit their application no later than January 15.

Please send the application form duly completed as each section is very important for the selection process. Applicants will be informed of the decision of the selection committee as soon as possible. Successful applicants will receive an official letter of admission.
Last updated Mar 2020
About the School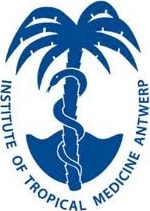 The Institute of Tropical Medicine in Antwerp, Belgium (ITM) is one of the world's leading institutes for training, research and assistance in tropical medicine and health care in developing countries ... Read More
The Institute of Tropical Medicine in Antwerp, Belgium (ITM) is one of the world's leading institutes for training, research and assistance in tropical medicine and health care in developing countries.The ITM houses five scientific departments, a specialised outpatient clinic and various support services, and employs over 400 staff. The institute draws its core funding from the Flemish Ministries of Education and Science, and the Federal Ministries of Development Cooperation, Public Health and Social Affairs, international project financing and own income.The ITM works with many scientific institutions, governments and organisations all over the world for a long-lasting improvement of health care and disease control in developing countries. ITM's overall goals are to: To strengthen the rational basis of medical and veterinary health care in developing countries. To provide reference clinical services for the management of tropical diseases, import pathology and AIDS in Belgium. Its fields of activity include all health problems related to the specific ecological and socio-economic conditions of developing countries. Core tasks Its core tasks in this area are: Clinical and preventive services for tropical diseases and related pathology. Advanced education in tropical human and veterinary medicine and in the management of health care in developing countries. Research on biomedical, clinical and operational aspects of tropical diseases and their control, and on the management of health care in developing countries. Supporting and strengthening national and international bodies concerned with human and animal health in developing countries. Standards and values The institutional standards and values ITM adheres to are: Specificity: ITM operates within its specific mission, complementarily to universities, other academic institutes and development agencies. Quality: as a specialised institute, all activities must comply with the highest standards of quality. Relevance: from basic to intervention research, all activities must have relevance to our ultimate goals. Integrity: all activities are based on a coherent institutional concept of human values and rationality in health care and development. Institutional strength: is based on the interdisciplinarity, quality and devotion of our staff; the interaction between research, training and services; and our international partnerships and networks. Partnership: ITM acts in true partnership with other organisations, institutes and authorities in the South and North.
Read less