Program Description
Master in Public Health - Policy and Management of Health System
The Master in Public Health - Policy and Management of Health System (PMSS-MPH) is a ten-month course aimed at health professionals working as managers, policy makers and health service operators in countries with low and moderate incomes.

In the area of ​​Public Health and International Master aims to strengthen the capacity of health professionals to analyze local and national health systems, such as to enable them to develop specific improvement strategies to the context in question.

A broader objective is to improve individual health and / or the population as a whole through better management of health systems, better formulation of health policies and better implementation.

Health systems are analyzed from different perspectives: clinical, epidemiological, managerial, organizational, socio-economic and political. The course focuses on strategies for improving access of individuals or populations to curative, preventive and promotional quality.

Part of the course is organized jointly with the Master in Disease Control (for details refer to the summary of the course on our website). The training is based on the following principles:


Reflective practice: supporting the action by a theoretical framework and scientific arguments.
The action orientation: the performance of health systems, local or national, is the product of interactions between many stakeholders.
Solidarity, participation, respect for autonomy and commitment to contribute to the health and well-being as basic values ​​of public health.

The PMSS is based on the unique expertise of LMI and has a rich exchange of experiences between students from different parts of the world. The course is organized alternately in English and French.
Learning Objectives

The main learning objectives are derived from the essential skills needed by health professionals involved in management and health policy. During the course participants will:


A fully competent to evaluate the performance of health systems and policies at local and national levels, in addition they will be able to formulate systems building strategies, based on evidence.
Leadership skills and management such as communication, negotiation, teamwork and conflict resolution, ...
An overview of ways and means to transform public health values ​​of personal and collective action to improve health and health care
Syllabus

The course is divided into four periods that last respectively 15, 8, 8, and 9 weeks. The first two periods constitute the main trunk which includes three components enabling students to acquire the skills to (1) develop health systems at local and national levels, (2) integrate the management of health and disease control . A third component teaches (3) an overview of techniques and methods of analysis

The third period of the course (4) is devoted to options a) Strategic Management of Health Systems or b) Health Policy. Each option is also open to external participants as a short-term training. Information about these courses is available from the coordination of the course or on the website.

During the last period the participants write a thesis on a relevant issue for the development of health systems and for their professional context. During the fourth period a seven-day study visit is organized. Participants explore a regional health system in Europe that allows them to synthesize the course content and increase their confidence in applying this knowledge.
Teaching methods and support for participants

The course is based on experience using an explicit model for professional development. This means that with courses, seminars, group work, discussions, literature reviews and individual work, participants are invited to revisit the organization and operation of the system in which they have worked.

The enriching exchange of experiences between students from different regions and the teaching staff, the extensive field experience, stimulates the learning process. The participant's thesis follows from the process of analysis and includes a plan of action or research, realistic and argued.

Participants receive throughout the training support of the coordinator of the course. Regular information sessions explaining the planned activities, personal work. If necessary individual coaching is given. Each participant receives support from a member of the teaching staff for the guidance of his thesis.
Evaluation and graduation

The evaluation of participants consists of four elements. Their relative weight in the final grade is: Tests: 50%; Professional skills: 10%; Memory and final exam (oral presentation of memory and comprehensive examination before an international jury at the end of the year) each accounting for 20%.

The Master's degree in Public Health Management and Policy Guidance for Health Systems is awarded to participants who have successfully passed all four tests. Participants who do not meet the graduation requirements will receive a certificate of participation in the course.
Course Length

The PMSS starts early September and ends in late June. (42 weeks or 10 months) with a workload of 1800 hours representing 60 ECTS credits.
Last updated Mar 2020
About the School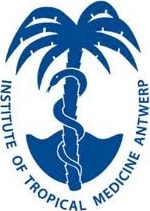 The Institute of Tropical Medicine in Antwerp, Belgium (ITM) is one of the world's leading institutes for training, research and assistance in tropical medicine and health care in developing countries ... Read More
The Institute of Tropical Medicine in Antwerp, Belgium (ITM) is one of the world's leading institutes for training, research and assistance in tropical medicine and health care in developing countries.The ITM houses five scientific departments, a specialised outpatient clinic and various support services, and employs over 400 staff. The institute draws its core funding from the Flemish Ministries of Education and Science, and the Federal Ministries of Development Cooperation, Public Health and Social Affairs, international project financing and own income.The ITM works with many scientific institutions, governments and organisations all over the world for a long-lasting improvement of health care and disease control in developing countries. ITM's overall goals are to: To strengthen the rational basis of medical and veterinary health care in developing countries. To provide reference clinical services for the management of tropical diseases, import pathology and AIDS in Belgium. Its fields of activity include all health problems related to the specific ecological and socio-economic conditions of developing countries. Core tasks Its core tasks in this area are: Clinical and preventive services for tropical diseases and related pathology. Advanced education in tropical human and veterinary medicine and in the management of health care in developing countries. Research on biomedical, clinical and operational aspects of tropical diseases and their control, and on the management of health care in developing countries. Supporting and strengthening national and international bodies concerned with human and animal health in developing countries. Standards and values The institutional standards and values ITM adheres to are: Specificity: ITM operates within its specific mission, complementarily to universities, other academic institutes and development agencies. Quality: as a specialised institute, all activities must comply with the highest standards of quality. Relevance: from basic to intervention research, all activities must have relevance to our ultimate goals. Integrity: all activities are based on a coherent institutional concept of human values and rationality in health care and development. Institutional strength: is based on the interdisciplinarity, quality and devotion of our staff; the interaction between research, training and services; and our international partnerships and networks. Partnership: ITM acts in true partnership with other organisations, institutes and authorities in the South and North.
Read less