Program Description
Number of hours and credits: 1000 hours and 40 ECTS credits.
Duration: 6 months minimum and 12 months maximum from the date of enrollment - Mode: Material provided in book format + Evaluation and Tutorials by Virtual Training Platform Alcalá.
GOALS
Maintain the highest standards of quality, rigor and updating, both in content and in methodological development in the field of physical activity and health, in order to give the patient the best and most effective treatment and improve their quality of life.
Know the signs of sport in the various pathologies and their variations according to the condition of the patient, optimizing the cost and quality of health care.
Ability to use existing human and material resources available for health workers in interventions in the intervention with sporting activities at all levels (primary, secondary and tertiary prevention).
Update the concepts related to sport and physical activity in the health and care environment, so that possible understanding considering both personal and social aspects (economic, political, cultural, etc.).
To acquire appropriate knowledge on physical activity and keep them updated to help foster new research projects in these disciplines.
Putting the patient's benefit to their rightful personal, professional or business to protect the right to confidentiality of patient data interests.
Achieving the necessary skills in patient care, both in the acute phase and in the treatment of chronic diseases, improving treatment adherence and physical activity in all cases.
Improve the quality of patient care, identifying, analyzing and trying to solve the problems in the health care practice always promoting adherence and patient comfort.
Achieving Wellness and quality of life of patients and the health care of the individual and of the community and ensure that the distribution of health resources is public objectives and criteria.
Last updated Mar 2020
About the School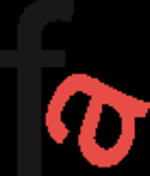 Empresa de servicios profesionales especializada en sanidad y ciencias sociales compuesto de un grupo de orientadores y consultores especializados que imparte desde el 2000 la Enseñanza a Distancia Ac ... Read More
Empresa de servicios profesionales especializada en sanidad y ciencias sociales compuesto de un grupo de orientadores y consultores especializados que imparte desde el 2000 la Enseñanza a Distancia Acreditada y Certificada como actividad principal y Edición
Read less