Master of Science in Tropical Animal Health
Home ›
Master ›
Master of Science in Tropical Animal Health
Program Description
Master of Science in Tropical Animal Health
This course is organized by the Department of Animal Health of ITM. This department's mission is to develop, disseminate and apply scientific knowledge on tropical diseases in cattle in order to improve the health and well-being of people in developing countries. The department has four research units: protozoology (including vectors), the helminthology, disease control and epidemiology.
Goals

The program 'Master of Science in Tropical Animal Health' (MSSAT) main objective is to contribute to the prevention and control of animal diseases in tropical countries, the development of a sustainable farming and healthy and, therefore, to supply and food safety for humans. This practical and theoretical training allows participants to make a rational analysis of epidemiological situations and manage research and development programs, with a special emphasis on programs against animal diseases.

Although the course of MSSAT aims to provide practical and managerial skills to its students, its overall direction remains academic and aims to introduce students to the execution and application of scientific research. It is an international audience of professionals involved in the control of animal diseases and in research related to livestock in countries with low or average incomes. The course is not intended biological or clinical training of veterinary practitioners.
Syllabus

Teaching is conducted in collaboration with several Belgian and foreign universities, with the help of experts from the European Union, as well as several veterinary research institutes and consulting firms. The modular structure of the course and the opportunity to choose between two options (Animal Disease Control and Epidemiology) allows to adapt the program to the specific needs of participants. The majority of modules are open to external students.
Pedagogical methods

Several teaching methods are applied. The assisted self-learning is an integral part of the educational system. Problem-solving exercises and case studies are organized to improve the student's capacity for planning and policy formulation.
Evaluation and diploma

Written examinations, oral and practical will be held at the end of each module to assess the achievement of objectives. On the other hand the progress of the participant will be evaluated continuously by the work during class and homework. At the end of the academic year, students present and defend his thesis before an international jury.
Duration of the course

For participants who follow the entire training course begins around mid-September and ends in mid-July.
Criteria for admission

To be eligible, candidates must hold a Doctor of Veterinary diploma, Agricultural Engineer, Licentiate in Biology or Zoology or equivalent. Candidates, having completed their university studies in a different language from that used during training MSc, must prove their knowledge of the language of instruction by a certificate. A basic knowledge of English is required for course participants francophone. MSc training can accommodate up to 25 students, including a maximum of four from industrialized countries.

Enter a registration request using the online registration tool. If you have any questions about this tool or you are not in the opportunity to submit your application online, contact the course administration for a printable form. For students wishing to apply for a grant from the Directorate General of al Development Cooperation (DGDC), the deadline for registration is February 28; for any other student the deadline will be July 31.

Those who wish to follow only one or a few specific modules instead of the total program, are requested to submit a request to the coordinator before the start of the academic year. The period during which the subject will be taught they will be communicated. The contribution to costs is € 370 per week of classes.
Accreditation

The Master of Science in Tropical Animal Health is accredited by the Nederlands-Vlaamse Organisatie Accredidatie.
Last updated Dec 2015
About the School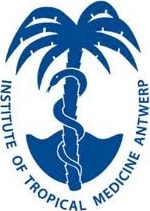 The Institute of Tropical Medicine in Antwerp, Belgium (ITM) is one of the world's leading institutes for training, research and assistance in tropical medicine and health care in developing countries ... Read More
The Institute of Tropical Medicine in Antwerp, Belgium (ITM) is one of the world's leading institutes for training, research and assistance in tropical medicine and health care in developing countries.The ITM houses five scientific departments, a specialised outpatient clinic and various support services, and employs over 400 staff. The institute draws its core funding from the Flemish Ministries of Education and Science, and the Federal Ministries of Development Cooperation, Public Health and Social Affairs, international project financing and own income.The ITM works with many scientific institutions, governments and organisations all over the world for a long-lasting improvement of health care and disease control in developing countries. ITM's overall goals are to: To strengthen the rational basis of medical and veterinary health care in developing countries. To provide reference clinical services for the management of tropical diseases, import pathology and AIDS in Belgium. Its fields of activity include all health problems related to the specific ecological and socio-economic conditions of developing countries. Core tasks Its core tasks in this area are: Clinical and preventive services for tropical diseases and related pathology. Advanced education in tropical human and veterinary medicine and in the management of health care in developing countries. Research on biomedical, clinical and operational aspects of tropical diseases and their control, and on the management of health care in developing countries. Supporting and strengthening national and international bodies concerned with human and animal health in developing countries. Standards and values The institutional standards and values ITM adheres to are: Specificity: ITM operates within its specific mission, complementarily to universities, other academic institutes and development agencies. Quality: as a specialised institute, all activities must comply with the highest standards of quality. Relevance: from basic to intervention research, all activities must have relevance to our ultimate goals. Integrity: all activities are based on a coherent institutional concept of human values and rationality in health care and development. Institutional strength: is based on the interdisciplinarity, quality and devotion of our staff; the interaction between research, training and services; and our international partnerships and networks. Partnership: ITM acts in true partnership with other organisations, institutes and authorities in the South and North.
Read less