Master in Production in Pharmaceutical Industries
Home ›
Master ›
Master in Production in Pharmaceutical Industries
Program Description
About
We offer advanced training to promote the incorporation of the student to the pharmaceutical sector and provide an overview to be able to relate properly with all the factory units, other than those that are working, and with other actors outside the industry itself.
Aimed at graduates in Chemical-Biological Sciences, Industrial Engineering, Energy Engineering, Bio-Engineering and Health Sciences.
If you are interested in learning to
Work from a cross-cutting and interdisciplinary view of the industry.
Develop your flexibility, adaptability, ability to solve problems, assume responsibilities and creativity.
Acquire skills that allow you greater adaptability to the needs and production processes, as well as to a more efficient allocation of resources.
Develop concepts that link the scientific and economic technical aspects of a pharmaceutical industry.
Work in a growing sector that requires constant innovation.
What we offer you
Approach to Industry 4.0.
Technological approach and business management.
Advanced training with a strong practice orientation.
Collaboration of the pharmaceutical industry in the teaching of the master.
Internships in companies.
Professional outings
Pharmaceutical industry.
Industry of the Chemical and Biotechnological sectors.
ID work in the company.
Research in universities and technology centers.
Advisory and consulting work.
Engineering related to the chemical, pharmaceutical and biotechnology sectors.
Competencies
BASICS
CB6 - Possess and understand knowledge that provides a basis or opportunity to be original in the development and / or application of ideas, often in a research context
CB7 - That students know how to apply the knowledge acquired and their ability to solve problems in new or unfamiliar environments within broader (or multidisciplinary) contexts related to their area of study
CB8 - That students are able to integrate knowledge and face the complexity of making judgments based on information that, being incomplete or limited, includes reflections on the social and ethical responsibilities linked to the application of their knowledge and judgments
CB9 - That students know how to communicate their conclusions and the knowledge and ultimate reasons that sustain them to specialized and non-specialized audiences in a clear and unambiguous way
CB10 - That students possess the learning skills that allow them to continue studying in a way that will be largely self-directed or autonomous.
GENERAL
CG1 - Ability to evaluate the possibilities of improvement, of a production process or of quality management from a technical point of view.
CG2 - Decision-making capacity to implement the most adequate production and quality control systems, according to the needs
Social and economic.
CG3 - Ability to manage chemical and biological products production facilities that can improve the health or conditions of human or animal life.
Last updated Mar 2020
About the School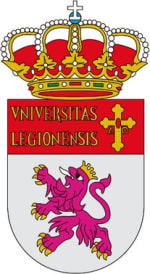 Existen al menos diez razones para escoger León como destino académico aunque estamos seguros de que tú encontrarás muchas más.
Existen al menos diez razones para escoger León como destino académico aunque estamos seguros de que tú encontrarás muchas más.
Read less