Program Description
Master in Food and Perinatal Nutrition
The training will take place entirely in distance mode by giving the student the material published in book format (IFBN the Ministry of Culture, personalized paperback) and in pdf format in a pendrive with a tablet or laptop (choice) and assessment will be enabled platform to reflect the effect of interactions between tutor-student / a, which are reflected evaluations, grades, thesis, time connectivity and general questions that might occur along the training activity, providing permanent access UEMC.
During the development of the course, students will be in contact with the tutor or course tutors permanently using the tools made available on the schedule.
With distance methodology we allow fulfill the objective of the training reaches all participants labor issues, distance, family conciliation or other issues preclude the availability of time and / or organization.
Places: 100.
Online assessments.
Tutoring online, skype, whatsapp and telephone.
Study mode: Distance. The material is delivered in modules and books in pdf pendrive.
Language: Castilian.
Type: Title own.
Title obtained: Master in food and perinatal nutrition.
Home: permanent.
Completion: 4 months (minimum) - 12 months (maximum).
GENERAL PURPOSE
Provide health professionals to provide appropriate knowledge optimum care according to pathophysiologic disorders associated newborn.
Enhance the clinician's ability to acquaint with the assistance of newborn hospitalized acquire the bases of standard procedures in neonates, to provide parents of newborns requiring hospitalization support.
Train health professional to address child feeding during their first year of life, whose scientific knowledge and management guidelines are being revised and updated continuously.
Provide the necessary training to intervene effectively to disorders of eating behavior, both in its preventive and palliative phase.
Ensure that students have a broad and comprehensive view of nutritional done through a thorough study of food fact and social context in which develops and possible strategies to use.
Train to be able to channel all information and early detection of alterations in feeding behavior
Acquire theoretical knowledge about allergies.
Update allergic etiopathogenic concepts and developments in the field.
Acquire knowledge and attitudes in clinical practice
Acquire the knowledge and skills necessary to indicate, perform and interpret the different specific diagnostic and therapeutic methods in the field alergológico
SPECIFIC OBJECTIVES
Improve the skills of health professionals to meet the care needs of women and children in the perinatal period.
Provide health professionals formative elements necessary to facilitate comprehensive perinatal care.
Planning approach strategies for solving problems in perinatal care
Empower health care knowledge of premature children, thus fostering the promotion, decrease the time separation between the child and their families, maintaining breastfeeding.
Provide guidelines for action and questioning among family pursuing promote autonomy or independence and adequate expression of emotions.
Provide adequate emotional support that allows progressive alignment with the physical limitations and alterations of the patient's body image produced by this syndrome, without forgetting the support and family education
Improve addressing these problems and reduce complications and pathogenesis from specialized units in hospitals.
Possess a basic epidemiological training that will enable them to address the development of designs or epidemiological studies in relation to their daily practice.
Achieving this knowledge with a global vision of the child, allergy, pulmonology and immunology.
Being able to respond to the diagnosis, treatment and monitoring of pediatric patients with allergic diseases.
Get training to develop the care, teaching and research work in the areas of pulmonology, pediatric allergy and immunology.
CONTENTS
The Master is divided into 7 sections:
Food in pregnancy. (150 hours, 6 ECTS credits)
Breastfeeding. (230 hours, 7.6 ECTS credits)
Infant feeding. (220 hours, 8.4 ECTS credits)
Childhood obesity. (250 hours 10.72 ECTS credits)
Allergies and food intolerances. (250 hours 10.08 ECTS credits)
My child if I eat. (250 hours 9.99 ECTS credits)
Dissertation research. (150 hours, 6 ECTS credits)
CAREER OPPORTUNITIES
Healthcare.
Academic-Teaching.
Self-employment.
Career Development.
Social.
Ethics.
Continuing education.
Ranking official scales.
ELIGIBILITY
Registration form.
Copy of university degree.
Receipt of payment.
Last updated Mar 2020
About the School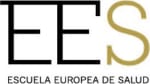 Todos los postgrados ofertados están adaptados a las exigencias del mercado tanto a nivel público del Sistema Nacional de Salud como privado y capacitan a nuestros alumnos para la aplicación práctica ... Read More
Todos los postgrados ofertados están adaptados a las exigencias del mercado tanto a nivel público del Sistema Nacional de Salud como privado y capacitan a nuestros alumnos para la aplicación práctica de los últimos avances en las diferentes especialidades, formación de profesionales con un alto nivel de cualificación en las distintas posiciones técnicas y directivas que ofrecen las empresas e instituciones, complementando las áreas docentes con...
Read less