SEMMELWEIS PHYSIOTHERAPY COURSE
Program Description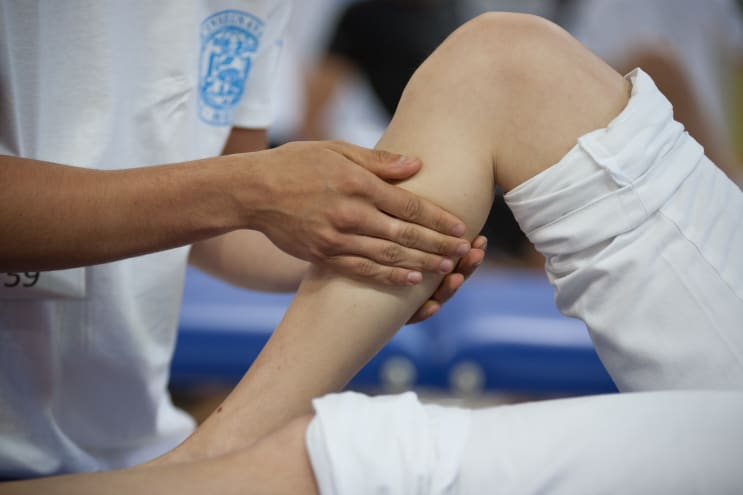 THE LICENSE IN ORDINARY PHYSIOTHERAPY delivered by Semmelweis University (State University), offered on the Lude.S Campus in Lugano (Switzerland), runs for four years (240 creditsECTS), full-time, and includes 1,500 hours of clinical practice in hospitals, clinics and rehab centers abroad, including France. The student can propose a place for the clinical internship; confirmation of this structure will be left to Semmelweis University. Attendance is compulsory, full time, from Monday to Friday in Lugano (Switzerland).
This training will begin Monday, September 24, 2018.
The Opening Ceremony will be held on Monday, October 1, 2018.
Students take the program of the Physiotherapy Licentiate Course completely in Lugano, including the State Examination. The language of the Course for the first three semesters is French; after the student will follow the lessons in Italian.
The maximum number of students for this degree is limited to 80, the admissions to the test will be based on the order of registration. Applications will be sorted by date of receipt, provided that the stipulated registration conditions are met (including the payment of the administrative registration fee of CHF 1,400). To access the training, the candidate will have to pass an aptitude test (non-selective).
The next admission test will take place on March 2, 2018.
It is very easy to register: just fill out the form on this page https://www.uniludes.ch/test-cursus-en-physiotherapie-semmelweis/and formalize the registration by paying the fees. test registration amounting to 750 CHF. (You will receive the bank details at the e-mail address entered in the form after validation of it).
The Course starts when the minimum number is reached.
www.physiotherapie-ludes.ch
Last updated Mar 2020
About the School

L.U.de.S. nasce nel 1999, in forma associativa, nel Canton Ticino, in Svizzera, dall'iniziativa del prof. Paolo Sotgiu, allo scopo di promuovere e favorire ogni forma di scambio culturale e di esper ... Read More
L.U.de.S. nasce nel 1999, in forma associativa, nel Canton Ticino, in Svizzera, dall'iniziativa del prof. Paolo Sotgiu, allo scopo di promuovere e favorire ogni forma di scambio culturale e di esperienze didattiche, scientifiche e di ricerca in ambito europeo ed extraeuropeo con il nome di Libera Università di Scienze Umane e Tecnologiche – Ludes . Con risoluzione n. 703 del 14 febbraio 2006, il Consiglio di Stato ha autorizzato L.U.de.S. ad utilizzare la denominazione Università Privata ai sensi dell'art. 14 cpv. 2 della legge sull'Università della Svizzera Italiana, sulla Scuola universitaria professionale della Svizzera italiana e sugli Istituti di ricerca del 03 ottobre 1995 (LUSI/SUPSI; RL 5.3.1.1)
Read less