Pharmacist Engineer
IMT Mines Albi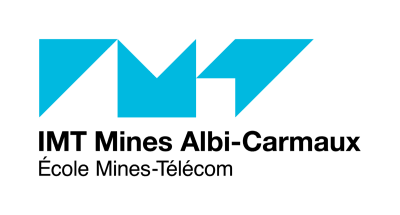 Key Information
---
Campus location
Albi, France
Tuition fees
EUR 4,350 / per year
Application deadline
Request info
Earliest start date
Request info
Introduction
The teaching program aims to enable the future pharmacist-engineer to act as a manager for production or development in the pharmaceutical, cosmetics, fine chemicals and pharmaceutical biotechnology industries, as well as to master the technologies current and future, and in particular regulations.
IMT Mines Albi 's engineering courses obtained in 2017 the renewal of their accreditation by the Commission of Engineering Qualifications for 5 years. They benefit from the European quality label EU-RACE.
You are a 5th year Pharmacy student, industry sector and:
- You wish to acquire a double pharmacist-engineer diploma.
- You are interested in the production, quality, research sectors
and development, safety and environment.
- You are aiming for positions of responsibility in the pharmaceutical industries,
cosmetics and agri-food
Here is the program https://www.calameo.com/read/005134921a1882f650ab7
Curriculum
The conditions
A two-year course, including significant international experience. This dual training is accessible through initial training with student status or work-study status.
Under student status
Program for the 1st year (M1) based on a common multidisciplinary core of 600 hours of courses (engineering sciences, management, economics, management, etc.) and the completion of a 4-month assistant-engineering internship in Pharmaceutical industry.
Program for the 2nd year (M2) the student is required to choose a field and an option, for an overall program of 450 hours. This final year ends with a 6-month end-of-study internship.
Domains and Options
Pharmaceutical, food and cosmetics processes and processes
2 student and work-study courses:
Production professions
R&D professions
GIPSI (Industrial Engineering, Processes and Information Systems) student course only
This field allows you to develop skills in the reorganization of design, logistics, industrial management, quality and information systems processes.
Two options are possible:
GSI (Information Systems Engineering): to model information systems, implement software solutions or manage the development of specific applications.
IM (Industrial Engineering): to develop new products, services, or processes, manage production systems or manage.
International opening
Today more than ever, international openness is an essential point in the training of future IMT Mines Albi engineers. The mobility of engineering students abroad, within a company for an internship or for semesters of study, is obligatory during their course (one-semester stay).
To know more
Personalized Support
Students joining this dual course benefit from personalized support from the school's teacher-researchers and numerous manufacturers.
A large part of the teaching is based on the RAPSODEE-UMR CNRS 5302 research center, recognized worldwide as one of the most important research centers working on powders and divided solids for pharmaceutical use.
Career Opportunities
The professionalization of our future engineers occupies an important place in the support approach implemented at IMT Mines Albi .
To do this, our students follow professional courses and workshops throughout the course:
definition of the professional project
job search technique
preparation for recruitment interviews
hiring simulations
Individual interviews to take stock of motivations and actions taken are organized regularly during the students' careers within the school.